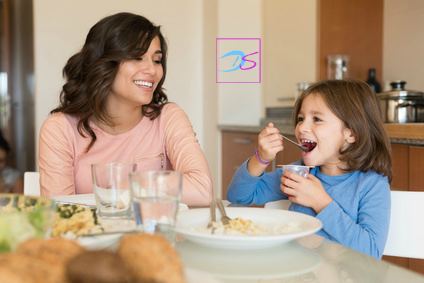 1st Healthy Secrets Seminar
3 Secretes to stress free, healthy and delicious dinner
For working mums who are fed up with their dinner planning process
Do you recognize this scenario?
After a busy week and between your kids' sports activities you arrive at the supermarket without much of a plan. You rush through the aisles grabbing some vegetables and fruit. In the meat section you don't feel inspired but know you need something to feed the family, so you make a random pick.
On your way through the shop you pass things that just seem to say "put me in your shopping cart, I taste delicious and will make you feel good", so maybe it's pastries, muffins, chips, chocolate or dessert that find their way into your shopping cart too.
At home everything gets stored away except for the muffins which look so yummy that they get eaten straight away. At the end of the week, you might find that you ordered takeaway food twice, some of the vegetables you bought have gone bad in your fridge and all the bananas have gone brown. You know this week wasn't so good for your wallet or your waistline and tomorrow is Saturday again.
In this seminar, I will share 3 secrets to stress free meal planning and preparation. This is not only fun, it saves time, money and the headache over what to cook today while being good to your waistline too.
Date and time: Thursday 27 October, 19:30 to 20:30
Location: Avenue Henry Dunant, 1140 Evere
Registration fee: €20 per person
Spaces are limited, so please make sure to register. You will receive the street number for the event location once you have registered (sent to your PayPal email address).
We will make this a fun, social and educational event. If you would like to bring a friend, please share this page.
This is the first in a series of seminars. The next one will be on
"3 Secrets to reading food labels" you'll discover marketing tricks of the food industry and why not everything that looks healthy is healthy. If you would like to host a seminar at your house and participate for free, please contact me.
Diana Siepmann
Time to fall in love with your body and your life again!
I would like to be informed of future seminars