Time to take charge of your health and create the life you love!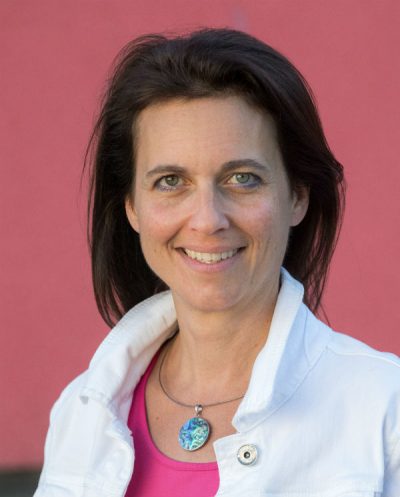 Diana Siepmann
Functional Medicine Health Coach
Women's health – my passion
I show women with chronic health problems how to rebuild their health and lead the life they love. Do you suffer from fatigue, brain fog, unexplained weight gain or autoimmune conditions? Do your lab tests show normal results or are you still not feeling great despite your medication? I help you dig into the root cause of your issue, design an individualised health rebuilding programme and coach you in creating new, healthy habits that last.
You're unique, therefore your approach to healing should be too. Your story, how you feel and how you experience change will guide us every step along the way.  Functional medicine provides the framework that makes this individualised, partnership approach very effective.
If you would like more clarity on your situation and what's possible for you, don't hesitate to reach out to me. Just click the button below to schedule a free online consultation or contact me directly.
What clients say ...
"I am not new to the world of functional medicine. Having suffered from chronic and severe pain, digestive problems and generally not feeling well for many years I had been to several different doctors over the years who had pointed me towards some of the issues that Diana is helping me try to resolve. But there was never any comprehensive follow through and the issues were dealt with in isolation.
Diana has become the missing link in a challenging situation: she brings a unique approach to "health coaching" by bringing together all the aspects of health and how they inter relate in her DRESS programme. She has given me the invaluable motivation to stick to a food plan, which I could never do before. Diana is always available to discuss ideas, support me and answer my questions. She is enthusiastic determined to work out what is causing symptoms. I can think of many people who could benefit so much from the support I have in Diana!"
Antoinette, Belgium
What clients say ...
"Working with Diana has been an awesome experience.
By just making some small changes into my eating habits I managed to lose 7 Kg in 4 months and what's more important make it sustainable and extend the healthy habits to my family. She has made me realize the impact food has on your wellbeing. And the Facebook support group has been great to keep up the pace and the spirit. I wish more people would get to know what she has to offer as I believe health does not come in a jar of pills. You are what you eat."
Pilar, Colombia
What clients say ...
"What started as a doubtful endeavour turned out to be a very valuable experience. I wanted to lose a little weight and more importantly create healthier eating habits for my family (and all this as a full-time working mum with no external support!) Diana took the time to understand my wishes and constraints and helped me recognise how I can achieve this. Her style is gentle which is more motivating to me than commanding. Even though I have not lost as much weight as I would have liked, I do get comments that I look better and healthier now.
The search for a healthier lifestyle also brought with it an awareness of a medical condition which most likely would never have surfaced, or not until too late.  Now I can be proactive. This is thanks to Diana's knowledge, interest and suggestions. I also understand that this condition may explain the weight loss resistance and that there are more options to explore. With Diana's coaching sessions, you get as much as you give so the more open and interested you are to experimenting and sharing, the more beneficial it becomes working with her."
Kivanc, Turkey
What clients say ...
"I love that Diana takes a holistic approach always looking for the root cause of an issue instead of treating the symptoms. Through working with her I learned to listen to my body more, understand how blood sugar spikes undermine will power and how stress impacts wellbeing and body weight. I now choose to keep my blood sugar as stable as possible and proactively use the stress management tools I learned. Coming from a family with cholesterol problems it was great to hear my doctor say 'Your blood test results are fantastic and your cholesterol levels are spectacularly good.' Diana also provided a good amount of relevant reading and information, which has probably saved me years of researching myself. It was a fun experience and I feel empowered about my health."
Laura, Romania
What clients say ...
"Through consistent work on important pillars for good health (nutrition, hydration, relaxation, emotional awareness, …) I see a tremendous (and measurable) improvement in my health challenges. My energy level is going up again too.
Understanding the pillars as well as receiving coaching support give me the motivation to keep moving forward. Functional medicine goes back to the basics and that is what it's all about!
Isabelle, Belgium
Vanessa's journey to health
Vanessa felt tired getting up in the mornings, her energy levels were very low and she was catching one cold after another. After seeing three doctor's and her own plea for a complete checkup, Vanessa was diagnosed with Hashimoto's thyroiditis, a common cause for Hypothyroidism. Yet, she had Hyperthyroidism symptoms and no explanation on what Hashimoto's actually meant. The advice of two nutritionists left her more confused than ever. Vanessa kept looking for answers. She can now sleep much better, wakes up feeling refreshed, her energy levels are up again and she does not fall sick anymore. Listen to her inspiring story on her way to recovery.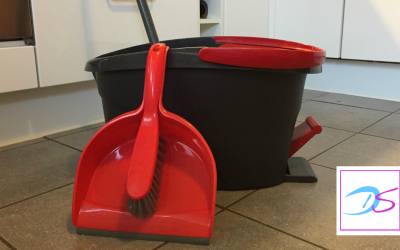 Did you know that the cleaning crew is waiting to clean your gut? Yes, it's ready several times per day to sweep the sides and the space inside your intestines to leave them nice and clean and healthy! Considering that very often disease begins in the gut, this is a...
read more